Do you love to cook or bake? Do you ever feel you need more space in your kitchen? Do you
want to rearrange your space? Do you want a perfect kitchen interior?
Let's take a pen and paper and list down the effective tips. First of all need to check which
furniture, utensils and other things you should change. Then change the background colour to
make it soothing. The next thing is to make a way to come light and air into the kitchen.
Moreover, you can add some space-saving cabinets for different kinds of items. The last thing is
to love the space and own it.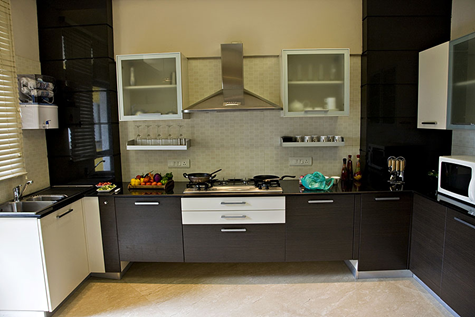 How to make a kitchen interior look perfect: 5 most effective tips
These are not the rules you have to follow must, but we are showing you a path from where you
can start to work.
Rearrange the space: This doesn't matter whether you are living on rent or won the house. You
can recreate, reorganize your kitchen space according to your ability. If you cook on a gas stove
make sure it is in a higher place. Add a kitchen hood and kitchen chimney to emit the extra oil,
dust and gas. If there is some extra furniture like more than 2 dish racks, vegetables rack, fridge,
micro oven try to keep them aside, so you don't have issues moving. Change the extra items, old
items, which you might not use soon. Keep the Cooking and baking area separate.
Change The colour: There are some specific colours which may make your kitchen looks wider.
According to some journals and articles white, grey, blue, red, yellow, and green could look
perfect on a kitchen. Try to avoid black or brown which will make your kitchen like a storeroom.
Make a way for light and air: Normally there is always a window in a kitchen, near the oven
or might be on any other side. Do not block the way of fresh air and light by keeping some
furniture or hanging some kitchen items. To avoid bad and unwanted odour, to make a way to
remove the extra gas of foods and cookings keep it open always. In this way, natural light will
come in the daytime, which will help you to have a good mood while cooking.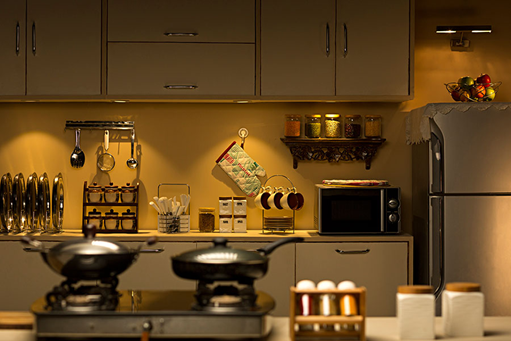 Save the space: Use a specious cabinet to organize each item in the kitchen. Like a dish rack,
where you will arrange every dish. Make a different section for dry foods and fruits, regular
useable items. Add wall cabinet instead of using 2-3 extra racks.
Love the Area: If you want to rearrange the kitchen just do not make it for the sake of
decoration. Love it, make it your own space. You will feel better when you will cook or bake.
Spend more time besides your daily work to make it worthwhile.
To make a kitchen interior look ideal only 5 perfect tips is work then you want it from your
heart. A kitchen is a place where you can show your charisma by making food or baking a
cookie. We are not saying your space is odd or bad, we are giving ideas to make it more worthy
for a better day.
get a coupon code for shopping here