We are living in such a time, where we need more and more space for our own. Due to the population, people need more and more homes and apartments. This is why the rooms and houses have less space. So, we all need to make the small space fruitful. We will share some effective tops to utilize small spaces of your bedroom fruitfully.
The thing is our views will not be matched with yours, we are just here so give some ideas. You may get some more ideas after reading our tips
Top 15 effective tips to utilize small spaces of your bedroom fruitfully: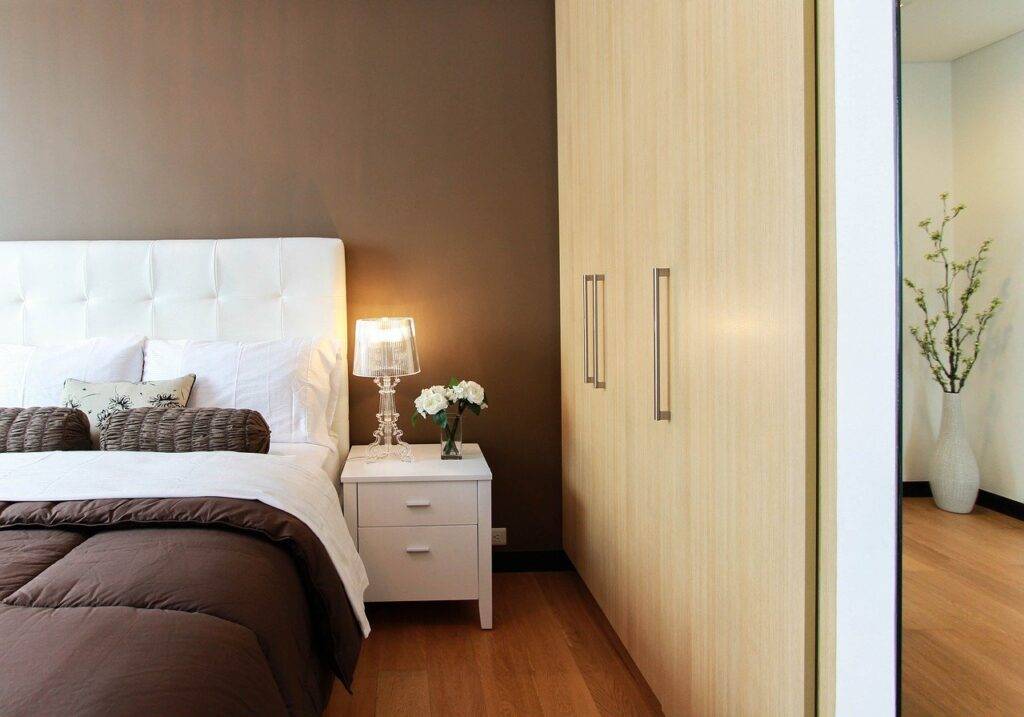 Put your bed in a corner of your bedroom, so that you get more space to put other furniture.
Do not block the light and air by putting any furniture at the window.
Keep the window and door open especially in the daylight.
You can use a wall cabinet instead of separate wardrobes.
Put a big mirror in your room, it will give you a feel of a big room.
Add some indoor plants for Oxygen and relaxation. If you are a book reader keep a small table-chair to make a reading corner.
Repaint the wall colour with something soothing, like white, ash, sky blue, yellow, off white.
Add some storage that could be used for multifunction purposes. Maybe one for the regular usable item, one for occasions.
If you have a computer, choose such a table with a rack, you may use that as a bookshelf. Or maybe with some stuff related to your work life.
Add some beautiful wall mates, curtains, floormate, bed sheets that will reflex your personality. If you are a gamer, you may use something bright mixed with red and black. If you are a book reader keep everything in a tone that gives you calmness like sky blue or white.
Use multipurpose organizer box to organize most of the items of your room. Like, makeup items in a box, working stuff in a separate drawer, medicine in a box like this way.
You can use a folding bed, chair, table if you have less than enough space.
Add a headboard behind the bed, which will make your room look bigger.
If there are unnecessary items in your room, recycle those to use them in different ways.
Use a heavy but curtain to protect the room, when the sun is the scorching heat and for privacy. From a bit away the room will look more spacious. You may also use a light colour curtain, but sometimes, it may hamper your privacy.
We shared some short tips and tricks to utilize small spaces of your home fruitfully. You do not need to follow our every tip. From our website, you can get some ideas. Besides, all the tips, we have shared there are more ways to make your tiny room bigger. Such as keeping your TV in a cover box, using no wooden bed or using a bed on the floor just.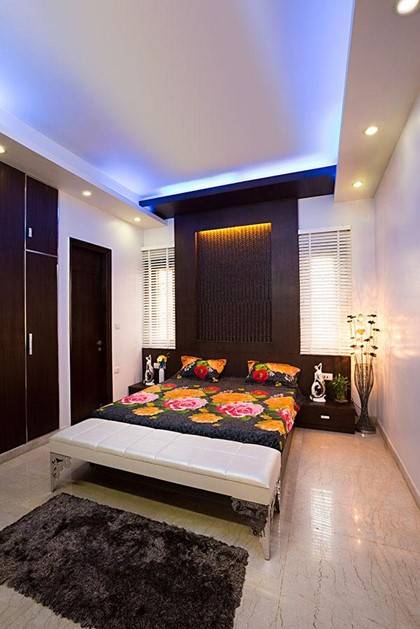 Sometimes you may stuck in idea block, maybe this article helped you and you couldn't find a perfect way to start. You can consult with an interior designer, you may surf google for more ideas. Hopefully your all problems will be shorted and you can utilize small spaces of your Bedroom fruitfully.